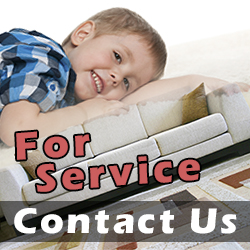 If you've just moved into a new house or you want to refresh your current home, take advantage of our professional carpet cleaning services to get the best results! We restore the looks and feel of all types of carpet by extracting the dust, dirt and other particles stuck deep into the fibers. Our experienced technicians use only advanced equipment and the latest eco-friendly products to deliver the ideal outcome safely. No matter how old or stubborn the stain is, we have the right technique to eliminate it along with any odor it produces. Our team is equally good at cleaning rugs, tiles and upholstery. Our services are readily available to businesses as well as to homeowners.
Carpet Cleaning Tujunga specializes in carpet cleaning, restoration and maintenance. We can work on any type of carpet including Persian and Oriental rugs. There's no need to worry about your carpet as our professional carpet cleaners will carefully but thoroughly work on it leaving your carpet as good as new.
If you see that your carpet is turning dirty and there's foul odor, do not wait for more days to pass. Call Carpet Cleaning Tujunga right away to make your carpet germs free and smelling fresh. Contact us for a quote. You can expect excellent and affordable service from us.
Call Us Now 818-661-1580
Contact our company for free estimate